Are you ready to make a positive and lasting change when it comes to your health and wellbeing?
Whether you have tried other inpatient drug rehab centers in South Carolina or elsewhere, or this will be your first time in treatment, Waypoint Recovery Center is ready to help you make a new start. Waypoint provides mental health and addiction treatment services for adults with substance use disorders as their primary diagnosis. In addition to substance abuse issues, the expert staff at our treatment center also provides help with co-occurring disorders, such as depression, anxiety, bipolar disorder, PTSD, and other common conditions.
Waypoint Recovery Center is pleased to offer a full continuum of care that includes individual therapy, family services, group therapy, residential treatment (at our Cameron, S.C., campus), intensive outpatient program (IOP), continuing care/recovery management, and alumni services. Prior to any of the above services, you or your loved one will receive a thorough assessment, designed to examine key areas, that will help our team of addiction professionals determine what treatment options best fit your individual needs. We equip each of our clients with individualized treatment plans, ensuring your treatment experience provides precisely what you need in order to remain healthy and sober. With the right tools and confidence, lifelong sobriety is possible.
What makes Waypoint Recovery Center stand out amongst other inpatient drug rehab centers in South Carolina?
Our Cameron location offers individuals a peaceful, scenic environment where clients can address substance use disorder and its underlying issues with people who understand. Our treatment team is made up of professionals who are highly experienced in addiction medicine, as well as individuals who are active in recovery. This multi-disciplinary approach allows both professional treatment and peer support. Additionally, our clients also have access to medical and nursing staff 24/7. The structured residential program includes daily process group meetings with 12-step facilitation, as well as educational classes about recovery skills, relapse prevention, and various psychoeducational topics. Other features include individual therapy, development of living sober recreational skills, and involvement with the local AA community. Prior to completion of our residential program, we will help you or your loved one plan follow-up care with our Intensive Outpatient Program (IOP) in North Charleston or with your local resources.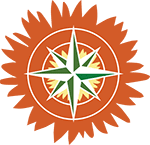 Call and speak with someone to find out how Waypoint Recovery Center can help get you started on the road to recovery. Call today at
(888) 978-5188
.