Inpatient Drug Rehab in South Carolina
Find Hope and Help
Inpatient Drug Rehab in South Carolina
Waypoint provides mental health and addiction treatment services for adults with substance use disorders as their primary diagnosis. In addition to substance abuse issues, the expert staff at our treatment center also provides help with co-occurring disorders, such as depression, anxiety, bipolar disorder, PTSD, and other common conditions.
Waypoint Recovery Center is pleased to offer a full continuum of care that includes individual therapy, family services, group therapy, residential treatment (at our Cameron, S.C., campus), intensive outpatient program (IOP), continuing care/recovery management, and alumni services. Prior to any of the above services, you or your loved one will receive a thorough assessment, designed to examine key areas, that will help our team of addiction professionals determine what treatment options best fit your individual needs. We equip each of our clients with individualized treatment plans, ensuring your treatment experience provides precisely what you need in order to remain healthy and sober. With the right tools and confidence, lifelong sobriety is possible.
What Makes Waypoint Recovery Different?  
Located in Cameron, South Carolina, Waypoint Recovery's Residential Inpatient Drug Addiction Rehab Facility offers our clients a serene and calm environment to heal and address their substance use disorders.
Our experienced medical treatment staff is made up of dedicated medical professionals who are highly experienced in addiction medicine. Waypoint's dedicated staff also includes individuals who are active in recovery. This multi-disciplinary approach allows both professional treatment and peer support. Additionally, our clients also have access to medical and nursing staff 24/7. 
Inpatient Drug Treatment Services in South Carolina
Detoxification

Medical Detox Program  (Detoxification)

Upon entering Waypoint Recovery Center, each client undergoes a medical exam that provides a detailed look at the person's usage history. In many cases, detox will be recommended before entering the main recovery program as a way to help rid the body of toxic substances.
Residential Treatment

Our structured, comprehensive program includes daily process group meetings with 12-step facilitation; education about recovery skills, relapse prevention, and various psychoeducational topics; individual therapy; development of living sober recreational skills; and involvement with the local AA and NA community; and 24/7 nursing coverage.

Located in:
499 Wild Hearts Rd
Cameron, SC 29030
View on Google Maps
Intensive Outpatient Program

Our most comprehensive program, Waypoint IOP offers flexible resources to support a changed lifestyle, fully independent from substance use.

Much of work done in the IOP is accomplished in group settings. These groups may include:

Process groups: In a process group several people meet together with a therapist to share their struggles and concerns. Process groups can help individuals learn more about themselves and about the ways in which they interact with others. The group setting allows for the development of mutual support and understanding.
Education groups: An education group tends to be less focused on interpersonal relationships and more focused on learning. A trained therapist shares information and ideas that can help the members of the group develop good coping skills and the ability to set, pursue, and meet goals that support sobriety.
Skills building groups: In a skill-building group, members learn and practice skills that will serve them well in their day-to-day lives and help them lessen the likelihood of a relapse. Being able to skillfully manage the stresses of everyday life is an essential part of successfully maintaining sobriety over the long term.

All clients enrolled in this service are asked to invite their chosen family to Multiple Family Group Therapy (MFGT). 
Family Services

Addiction impacts the stability of the home, the family's unity, mental health, physical health, finances, and overall family dynamics.

At Waypoint Recovery Center, we strive to address and engage the whole family system to optimize success for every individual. Addiction is a disease that impacts all members of a family. Treatment is just the first step in the healing process. Waypoint will be the starting point for that healing process.
Continuing Care / Recovery Management

Continuing Care/Recovery Management focuses primarily on relapse prevention and the maintenance of a comprehensive recovery program, not just abstinence. These services are available to clients who have completed Waypoint's residential treatment program or the intensive outpatient program (IOP). 

At Waypoint Recovery Center, we are wholly focused on supporting those who need help reclaiming and maintaining their sobriety. We pride ourselves on offering continuing care that is free from judgment and grounded in compassion and expertise.
Alumni Services

The completion of your program at Waypoint Recovery Center is a marker of time and not a signal that you are "cured" from addiction.


The Alumni Coordinator is available seven days a week to anyone who has completed the residential or outpatient programs. For help finding meetings, sponsors, 12th Step facilitation, fellow alumni, general recovery questions, or just someone to talk to who has "been there," the Alumni Coordinator is here to assist.
Additional Components of Inpatient Rehab Treatment at Waypoint Recovery 
What is 12-step facilitation? 
12-step facilitation (TSF) is a structured, evidence-based approach to addiction treatment that is designed to guide individuals through the principles and practices of 12-step programs, such as Alcoholics Anonymous (AA) and Narcotics Anonymous (NA). The goal of 12-step facilitation is to help individuals with substance use disorders engage in and benefit from 12-step meetings and philosophy.
Involvement with the local AA community. 
Sober Living Recreational Skills:
Developing living sober recreational skills is an essential aspect of addiction recovery. Learning to enjoy life without relying on substances involves finding healthy and enjoyable activities to fill your time and provide a sense of fulfillment and satisfaction
Help is Available at Waypoint Recovery
Are you ready to make a positive and lasting change when it comes to your health and well-being? Whether you have tried other inpatient drug rehab centers in South Carolina or elsewhere, or this will be your first time in treatment, Waypoint Recovery Center is ready to help you make a new start.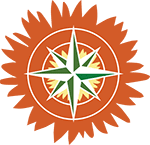 For more information about Waypoint Recovery Center's substance use disorder treatment services, please 
contact us
 anytime at 
(888) 978-5188
.