Meet Our Team
We regard our dedicated professionals as an integral part of the recovery team.
The experienced staff at Waypoint Recovery Center contribute their expertise to every client, helping you to understand and overcome your challenges in collaboration with family and other support systems. Our goal is to help you reach yours: a healthier, happier life, free from the consequences of substance use disorder.
Our decisions are made on the premise that each person has an inherent potential for change and growth. We believe that certain proven principles help us all move toward continuous improvement, deeper relationships, and greater joy, even in the face of difficulties.
Cherie D. Tolley, Chief Executive Officer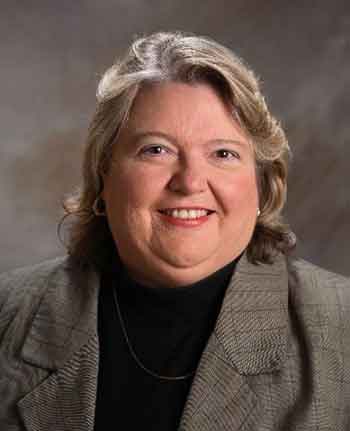 Cherie (CT) was appointed to the Chief Executive Officer (CEO) position at Waypoint Recovery Center after serving as the CEO of Willingway Inc. in Statesboro, GA for over 5 years. Cherie has been in the behavioral health field for almost 45 years and has been a hospital CEO for 20 years. Prior to taking over at Willingway, she owned and operated Crescent Behavioral Health, LLC, a consulting services company for private behavioral health partners. Cherie has served as the Vice President of Clinical Operations for Meridian Behavioral Health Systems and was the CEO of Palmetto Behavioral Health Systems in Charleston SC for 10 years. She is a native of South Carolina.
ACADEMIC CREDENTIALS
• Bachelor of Science, University of North Alabama, 1977
• Master of Arts in Clinical Counseling, University of North Alabama, 1980
• Coursework completed toward PsyD at California Southern University
John E. Emmel, M.D., Medical Director
John E Emmel, MD, attended both undergraduate and medical school at Brown University in Providence, RI.  He completed his Family Medicine Residency at the Medical University of South Carolina. He became interested in addiction during his residency and has been Medical Director of Charleston Center since 1980.  He is Board Certified in Family Medicine and Addiction Medicine.  He has extensive experience in MAT, withdrawal management and the use of ASAM Criteria.  He has served as the Medical Director at Waypoint Recovery Center since it opened.  He also serves as Medical Director for the Department of Alcohol and Other Drug Abuse Services (DAODAS) of SC.  He holds a clinical faculty position at the Medical University of South Carolina in the departments of both Family Medicine and Psychiatry.  Dr. Emmel also works in geriatrics and holds board certifications in Geriatrics, and Hospice and Palliative Medicine.
As a clinician and educator, Dr. Emmel approaches addiction as a biobehavioral disease requiring the same multimodal approaches as all chronic diseases do to optimize outcomes.
Virginia (Ginger) Beaty, LMSW, Director of Clinical Services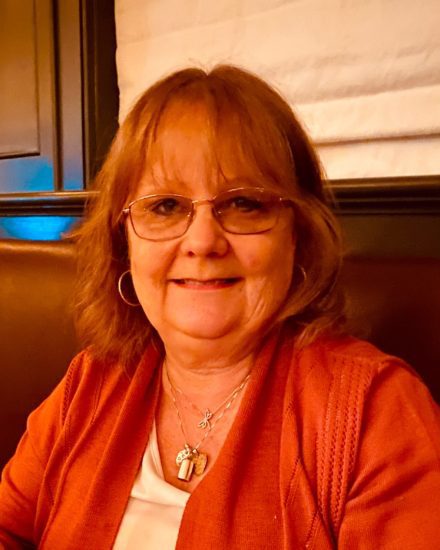 Ginger has over 25 years' experience in the psychiatric and behavioral health field working as a therapist, program manager, and director of clinical services, focusing on acute psychiatric care, residential treatment, addiction treatment, adult and adolescent clinical treatment, program quality assurance, as well as oversight of program development and administration. Ginger has lived in Summerville, SC, for over 45 years with her husband and enjoys spending time with her three daughters and their families. Ginger is excited to be a part of the Waypoint team to help individuals overcome addiction and lead healthier lives.
ACADEMIC CREDENTIALS
Bachelor of Arts, Social Work, Limestone University, Science, 1999
Master of Arts, Social Work, University of South Carolina, 2003
Tiffany White, MS, LMHC Director of Admissions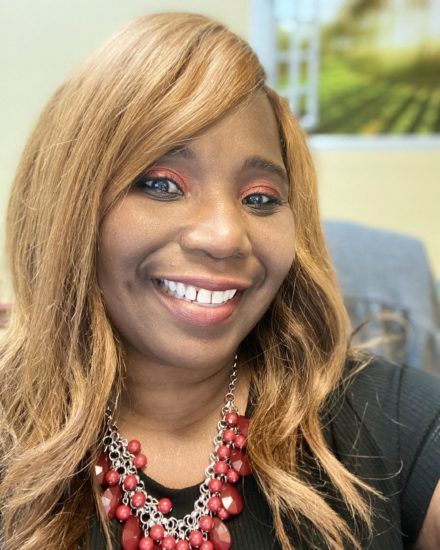 Tiffany joined the Waypoint leadership team in March 2023. Originally from Jackson, MS, Tiffany lived the last 13 years in Florida before relocating to SC. She has one daughter who currently resides in Houston, TX. Tiffany received her B.S. in Psychology from Tougaloo College, her M.S. in Counseling and Human Resource Education from Jackson State University, and is currently pursuing a Ph.D. in Healthcare Education from Walden University. She is a member of Alpha Kappa Alpha sorority. Tiffany has 20 years of experience working in the behavioral health/addictions field and has worked in multiple settings and with many different populations during that time. According to Tiffany, working in inpatient is where she thrives and coming back to this setting has truly been a blessing. She likes being on the front lines when that call comes in for help and reports there is no greater joy for her than to help someone have the life they are longing for. In her spare time, Tiffany enjoys singing in the choir and teaching Sunday school at her church. She also enjoys cooking/experimenting with new recipes and identified potatoes as her favorite food adding "they make all things better!" Spending time with her mother and daughter is most precious and enjoyable for her noting "when the three of us are together it is one big comedy show.
Ryan Mitchiner, Director of Business Development
Ryan, a native of Georgia, graduated with honors from UGA in 2003 and began his career with a large architecture and planning firm in Atlanta. After struggling with alcohol addiction for more than a decade, he completed residential treatment in 2012 and then moved to Asheville, NC to continue his personal recovery at Oak Tree Recovery – an intensive sober living program for young men. Ryan began working as a house manager there in the summer of 2013 and discovered a passion for helping others in early recovery. Ryan also served as Director of Outreach and Admissions for Oak Tree and eventually Co-owner in 2017 upon the founder's retirement.
Over those years as an aftercare provider, Ryan developed a working relationship with and a love for the programs and people at Waypoint Recovery Center and multiple other Summit BHC facilities. Ryan spent two and a half years covering the Carolinas and Tennessee for another residential treatment center before joining the Waypoint team on April 5th, 2022. He is a board member of PivotPOINT WNC, a therapeutic adventure non-profit based in Asheville, NC, board president of NCARR, the NC state affiliate of NARR (National Alliance of Recovery Residences), and facilitates the NC-PLA listserv. Ryan lives in Charlotte, NC, and takes an active role in the local and regional recovery communities. In his spare time, he enjoys cooking (and eating), working out, hiking, backpacking, biking, and live music.