Opiate Rehab Centers Near Orangeburg, S.C
Find Hope and Help
America, along with other countries, has been facing an opiate addiction epidemic.
According to the American Society of Addiction Medicine, of the 20.5 million Americans 12 or older that had a substance use disorder in 2015, 2 million had a substance use disorder involving prescription painkillers and 591,000 had a substance use disorder involving heroin.
If you or someone you love are suffering with addiction to opiates, Waypoint Recovery Center can help. Waypoint Recovery has an opiate rehab center near Orangeburg, South Carolina that is ready to help you find lasting recovery.
Waypoint Recovery Center's services include 
Clinical Assessments: 


 During the initial assessment, we examine biological, psychological, and social factors in a person's life so that we are able to make a proper recommendation for clinical care. 

Detoxification: Our detox facility offers personalized care with medically assisted detox for alcohol, opiates, and benzodiazepines.


The 10-Day Detoxification Program is designed to allow patients to develop a basic understanding of the disease of addiction, goals for treatment, introduction to the 12 Steps, and start working on the skills they will need in the next phase of treatment and after discharge.

Residential Treatment: Our residential program in Cameron is an ideal environment for helping clients address substance use issues.
Intensive Outpatient Program: Our most comprehensive program, Waypoint IOP offers flexible resources to support a changed lifestyle, fully independent from substance use.
Family Services: At Waypoint Recovery Center, we strive to address and engage the whole family system to optimize success for every individual.
Continuing Care: Clients who have completed the IOP benefit from support in relapse prevention and maintenance of a comprehensive recovery program.
Alumni Services: Completion of services does not equate to "being cured." We support alumni once a week after completing IOP and/or Continuing Care.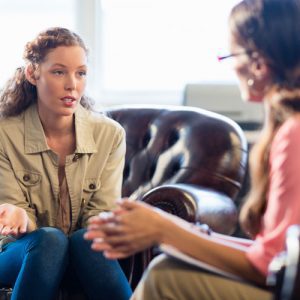 Residential Addiction Treatment at Waypoint Recovery
Our residential treatment center, in Cameron, S.C., offers clients a supportive atmosphere in a peaceful setting, allowing individuals to address substance use disorder and identify underlying issues.
We utilize a multi-disciplinary treatment team, which includes addiction medicine professionals, as well as individuals who are in active recovery and can provide peer support. Additionally, clients will have access to medical and nursing staff 24/7.
Opiate Addiction Treatment Center Near Orangeburg, South Carolina
At our opiate rehab centers near Orangeburg, S.C., clients in our residential program benefit from a daily process group, individual therapy, recovery skills, and relapse prevention classes, education on the development of living sober recreational skills, and involvement with the local AA community, as well as other various psychoeducational topics. 
Another feature of our comprehensive program is assistance in devising a plan for follow-up care with our Intensive Outpatient Program in Charleston, South Carolina. 
To find out more about Waypoint Recovery Center's opiate rehab centers near Orangeburg, S.C., please call and speak with someone today at (888) 978-5188. Opiate dependence and addiction can feel like the end of the world, but recovery is possible. Let us help you reclaim your life. Call us today