Have you decided it's time to make a change?
If you are looking for inpatient alcohol rehab near Myrtle Beach, S.C., Waypoint Recovery Center can help. Located in Cameron, under a three hour drive from Myrtle Beach, Waypoint is a place where you or your loved one can find the lasting sobriety you have been missing.
At Waypoint Recovery Center, we offer a comprehensive range of substance abuse treatment services. All of our services are facilitated by a licensed, master's-level professional with extensive experience treating the disease of addiction, as well as co-occurring mental health disorders. Waypoint strives to maintain a holistic approach by utilizing evidence-based treatments within in a safe and supportive community environment. Our unique programming provides treatment and support to individuals and their families as they work toward achieving and maintaining lifelong sobriety.
Our inpatient alcohol rehab near Myrtle Beach, S.C., offers several services and levels of care.
Some of these include clinical assessments, individual therapy, family therapy, and group therapy, a comprehensive intensive outpatient program (IOP), an exceptional continuing care program, and alumni services.
At Waypoint Recovery Center, we use the disease concept of addiction as a basis for our fundamental principles and practices. As such, we believe that addiction should be treated as a chronic disease, rather than an acute episode. Addiction and alcoholism don't happen overnight. Many factors go into treating this disease, and while there is no cure, it can be managed, and recovery is possible. We also believe in the importance of promoting positive and effective interpersonal relationships that build trust and understanding.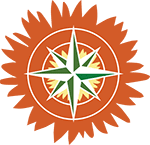 To find out more about how Waypoint Recovery Center, an inpatient alcohol rehab near Myrtle Beach, S.C., can help you or your loved one create a lasting change, call and speak with someone at
(888) 978-5188
. Our staff is standing by to take your call.