Upon entering Waypoint Recovery Center, each client undergoes a medical exam that provides a detailed look at the person' usage history. In many cases, detox will be recommended before entering the main recovery program as a way to help rid the body of toxic substances.
The length of detoxification and medications required to safely detox depends upon a number of factors, such as length of usage, most recent use, and what type of substance is used. Detox typically lasts up to 10 days. This is followed by residential treatment, family services, and outpatient therapies. Waypoint does offer a detox-only program for those who do not feel they can commit to longer term treatment.
Our medical detox facility offers personalized care with medically-assisted detox for alcohol, opiates, and benzodiazepines. Waypoint can also assist in helping an individual safely detox off Methadone within certain levels.
Hosted on our nationally-recognized residential treatment facility on a beautiful 58-acre campus located in Cameron, South Carolina (convenient to I-26 and I-95), our dedicated, caring, and compassionate nursing staff and recovery associates provide 24/7 supervision for clients to ensure a safe and comfortable recovery experience.
When a person enters Waypoint Recovery Center for substance use disorder treatment, the first order of business is a thorough medical examination and nursing assessment. That exam includes a detailed look at the person's usage history—how long they have been using drugs or alcohol, at what levels, and how recently. In many cases, our recommendation will be that the individual go through our medically supervised detoxification program before entering the primary recovery program. Doing so increases the likelihood that treatment will lead to lasting sobriety.
Detoxification (or "detox" as it is often called) is intended to free the body of toxic substances so that a person can start fresh without drugs or alcohol in their system. Many times, individuals struggling with substance use try to stop taking drugs or drinking alcohol on their own. While that it is a noble goal, it is often extremely difficult to accomplish due to the experience of withdrawal symptoms. Those symptoms—which are the body's way of objecting to the sudden lack of a substance it has come to depend on—frequently include strong cravings that many people simply find impossible to resist. Worse yet, some withdrawal symptoms can lead to serious negative outcomes including, in extreme circumstances, death.
A person who wants to quit using drugs or alcohol can find themselves in a kind of trap. They know they should stop using substances that are having increasingly negative impacts on their life and health. They find that efforts to stop using those substances also lead to negative impacts on their life and health. It is the kind of situation for which the phrase "stuck between a rock and a hard place" was coined.
This is where medically-assisted detoxification comes in. At Waypoint Recovery Center, we provide personalized, medically-assisted detox for alcohol, opiates (like oxycodone, hydrocodone, and fentanyl among others), and benzodiazepines (often called "benzos" and including alprazolam/Xanax, clonazepam/Klonopin, and diazepam/Valium).
The detoxification process helps a person weather the storm of withdrawal symptoms so that they do not go back to drugs or alcohol before they have the opportunity to pursue a full course of treatment for their substance use disorder. But that does not mean there are no challenges to face during the detox process. In fact, the Waypoint medical team constantly monitors those we serve for a range of symptoms that might indicate a need for intervention. Those symptoms may include (but are not necessarily limited to):
The onset of feelings of anger, aggression, anxiety, and/or suicidal tendencies
Changes in blood pressure, heart rate, and/or the responsiveness of a person's pupils
A temperature in excess of 100.4 degrees
Abdominal pain and/or gastrointestinal bleeding
Heightened reflexes
Hallucinations
Insomnia
The Waypoint Recovery Center team has the experience and expertise necessary to help those we serve make it through the detoxification process successfully—no matter what challenges may arise. Our dedicated, caring, and compassionate nursing staff and recovery associates provide supervision 24 hours a day, seven days a week for clients to ensure a safe and comfortable recovery experience.
While the length of time spent in detox varies from person to person (and is influenced by the kinds of drugs that were being taken and for what period of time), most individuals can expect to spend 10 days. Why 10 days? The length of time and frequency/dosage of detox medications is individualized for each person. Detox does not end when the medications end. It is essential that clients remain up to 10 days to allow their body sufficient time in a medical setting to get used to not having substances. This also allows clients an opportunity to start attending some programming before they leave, which helps with cravings, feelings that may start to arise about their substance use and associated problems that may exist as a result, and start the healing process.
As the detoxification process comes to a close, Waypoint staff will ensure that the individual is well-positioned to succeed in the next steps of the treatment process. That may include strongly encouraging the individual to stay in treatment if they are feeling over-confident about their sobriety after detox. Detoxification is, as a rule, the beginning of the road to lasting sobriety rather than the end.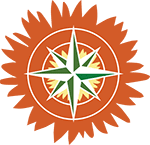 For more information about Waypoint Recovery Center's substance use disorder treatment services, please 
contact us
 anytime at 
(888) 978-5188
.