Addiction Treatment in Charleston, South Carolina
Find Hope and Help
Addiction continues to saturate Charleston, South Carolina, demanding more treatment centers to help those in need.
With the numerous centers in the area, it can be difficult to find the right substance abuse treatment near Charleston, S.C. Each comes with different philosophies on addiction and recovery while offering a plethora of varied treatment modalities. It can be confusing and overwhelming, but this is where we can help.
Holistic Addiction Treatment in Charleston, South Carolina
Waypoint Recovery Center's Holistic Substance Use Disorder Addiction Treatment Program considers the whole person, including their physical, emotional, mental, and spiritual well-being. We go beyond just addressing the symptoms of addiction and aim to heal the individual as a whole. Here are a few key aspects of holistic addiction treatment:
Mind-Body Connection: Holistic treatment recognizes the strong connection between the mind and body. It often incorporates practices like mindfulness meditation, yoga, and other relaxation techniques to help clients manage stress and cravings.
Nutrition and Exercise: Proper nutrition and regular exercise are essential components of holistic treatment. These elements are used to improve physical health, boost mood, and promote overall well-being.
Education and Life Skills: Clients receive education about addiction and relapse prevention strategies. They also learn life skills that can help them reintegrate into society and maintain their sobriety.
Environmental Considerations: Holistic treatment may address environmental factors that can contribute to addiction, such as family dynamics, relationships, work stress, and living conditions.
Long-Term Focus: Holistic addiction treatment often places a strong emphasis on long-term recovery. It helps clients develop strategies and tools to maintain their sobriety and well-being even after treatment has concluded.
Comprehensive Addiction Treatment in Charleston, South Carolina
Once a comprehensive assessment evaluating the biological, psychological, and social circumstances is complete, our team will determine and suggest a treatment plan best suited to your needs.
Biological Aspects:

Genetics: Genetic factors can play a significant role in a person's susceptibility to addiction.

Psychological Aspects:

Mental Health: Co-occurring mental health disorders, such as depression, anxiety, or trauma, are common among individuals with addiction.

Social Aspects:

Peer Pressure: Social factors, including peer pressure and influence, can play a pivotal role in the initiation and continuation of substance use.
Addiction Treatment in Charleston, South Carolina
Waypoint Recovery Center Offers a Wide Range of Substance Use Disorder Treatment Services. Each has specific treatment modalities designed to build skill sets for early sobriety and a strong foundation of recovery. It's also important to note that our medical team specializes in co-occurring disorders, which often are coupled with addiction. Co-occurring disorders include anxiety, bipolar disorder, PTSD, depression, and more. 
Detoxification: Our detox facility offers personalized care with medically assisted detox for alcohol, opiates, and benzodiazepines.
Residential Treatment: Our residential program in Cameron is an ideal environment for helping clients address substance use issues.
Intensive Outpatient Program: Our most comprehensive program, Waypoint IOP offers flexible resources to support a changed lifestyle, fully independent from substance use.
Family Services: At Waypoint Recovery Center, we strive to address and engage the whole family system to optimize success for every individual.
Continuing Care: Clients who have completed the IOP benefit from support in relapse prevention and maintenance of a comprehensive recovery program.
Alumni Services: Completion of services does not equate to "being cured." We support alumni once a week after completing IOP and/or Continuing Care.
Help is Available at Waypoint Recovery
If you or someone you love is in need of substance abuse treatment near Charleston, South Carolina, please contact us. We'll spend as much time as needed to ensure we answer your questions while hopefully easing any fears you may have. There's a reason those in need of substance abuse treatment near Charleston choose Waypoint. We'd love to share our successful treatment programs with you and help you or a loved one begin a beautiful journey of recovery.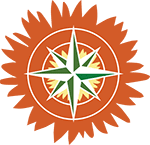 For more information about Waypoint Recovery Center's substance use disorder treatment services, please 
contact us
 anytime at 
(888) 978-5188
.