Drug addiction continues to saturate South Carolina, demanding more treatment centers to help those in need.
With the numerous centers in the area, it can be difficult finding the right substance abuse treatment near Charleston, S.C. Each comes with different philosophies on addiction and recovery, while offering a plethora of varied treatment modalities. It can be confusing and overwhelming, but this is where we can help.
Welcome to Waypoint Recovery Center. We offer different levels of substance abuse treatment near Charleston, S.C., for both men and women 18 years of age and older. We specialize in evidence-based holistic treatments, which are integrated in our Residential Treatment Program, our Intensive Outpatient Program and our Continuing Care/Recovery Management Program. In addition, we also provide an excellent support system for the entire family as we believe greater success is achieved when one is supported in a healthy manner.
Once a comprehensive assessment evaluating the biological, psychological and social circumstances is complete, our team will determine and suggest a treatment plan best suited to your needs.
Our core treatment modalities include individual therapy, 12-step group meetings, recovery education and relapse prevention education. Each has specific treatment modalities designed to build skill-sets for early sobriety and a strong foundation of recovery. It's also important to note that our medical team specializes in co-occurring disorders, which often are coupled with addiction. Co-occurring disorders include anxiety, bipolar disorder, PTSD, depression and more.
If you or someone you love is in need of substance abuse treatment near Charleston, S.C., please contact us. We'll spend as much time as needed to ensure we answer your questions while hopefully easing any fears you may have. There's a reason those in need of substance abuse treatment near Charleston choose Waypoint. We'd love to share our successful treatment programs with you and help you or a loved one begin a beautiful journey of recovery.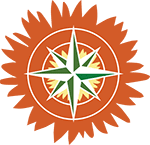 For more information about our treatment programs at Waypoint Recovery Center, please
contact
us anytime at
(888) 978-5188
.