Residential Treatment Near Cameron, South Carolina
Find Hope and Help
Residential Treatment Near Cameron, South Carolina
The residential treatment program in our Cameron location is a peaceful, scenic environment ideal for helping clients address substance use disorder and its underlying issues. Our multi-disciplinary treatment team is comprised of professionals who are highly experienced in addiction medicine, many of whom are in active recovery.
Waypoint Recovery's Residential Treatment Near Cameron, South Carolina offers several addiction treatment services and levels of care.
Our structured, comprehensive program includes daily process group meetings with 12-step facilitation; education about recovery skills, relapse prevention, and various psychoeducational topics; individual therapy; development of living sober recreational skills; and involvement with the local AA and NA community; and 24/7 nursing coverage.
Benefits of Residential Treatment Near Cameron, South Carolina
One of the great advantages of seeking care for a substance use disorder in a residential treatment facility like Waypoint Recovery Center is that the person who is struggling with drugs or alcohol is given the opportunity to step away from the day-to-day pressures and habits that may be fueling their addiction.
Here are some key benefits of residential treatment:
Structured Environment: Residential treatment provides a highly structured and controlled environment that minimizes external distractions and triggers. This helps individuals focus on their treatment and recovery.

24/7 Supervision and Support: Clients in residential treatment receive round-the-clock supervision and support from trained professionals, ensuring safety and immediate assistance in times of crisis.

Comprehensive Assessment: A thorough assessment is conducted at the start of treatment, allowing for a personalized treatment plan that addresses the individual's specific needs and issues.

Intensive Therapy: Residential treatment typically offers multiple therapy sessions per week, including individual therapy, group therapy, family therapy, and specialized therapeutic modalities. This intensity can accelerate the therapeutic process.

Peer Support: Clients in residential treatment live with others who are going through similar challenges. This peer support fosters a sense of camaraderie and understanding, reducing feelings of isolation.
Addiction as a Disease:
Attempting to give up drugs or alcohol while still going about one's regular schedule and while meeting one's daily responsibilities can be extremely difficult. This is true not just because of the prevalence and power of withdrawal symptoms, but because a person's regular routine will always provide them with access to drugs or alcohol. After all, they have threaded substance use into the fabric of their life, and it is not easy to pull the thread back out. Not only that but the pressures or problems that may have caused an individual to look for relief via substance use will likely still be present, providing another obstacle that a person must overcome if they are going to give up drugs or alcohol. Taken together, these challenges and obstacles can seem wholly insurmountable.
As a result, the best thing a person who needs treatment for a substance use disorder can do is to make a commitment to a residential treatment program that takes them away from ongoing temptations, pressures, and problems. And it is hard to imagine a more beautiful and relaxing setting in which to do that than Waypoint Recovery Center. 
Residential Treatment for Substance Use Disorder 
Our facility in Cameron is a peaceful, scenic environment ideal for helping our clients address a substance use disorder and the underlying issues that have led to its development. Of course, getting treatment for a substance use disorder should not be mistaken for a vacation. There is plenty of work to do—both by the person who needs help and the team providing that help. It is essential for clients to understand that participating in groups, and activities and following the daily program schedule is an expectation while they are at Waypoint.
The Waypoint team also includes individuals in active recovery who can provide peer support because they truly understand what a person in treatment is going through. In difficult moments—and everyone's treatment is bound to include some difficult moments—these compassionate individuals are often best equipped to help someone stick with the program instead of giving up.
Discharge Planning After Residential Treatment 
Before completion of the program, we help our clients plan follow-up care developed with our Discharge Planner. It is essential for clients to continue to work on their sobriety after they leave treatment. Prior to discharge, clients will also begin working with the online-based Trac9 relapse prevention program and can use it for 12 months after discharge. Clients will also receive free peer support from UTURN for 30 days after discharge. 
What Happens After I Enter Residential Treatment? 
When a person enters residential treatment, they can focus all of their energies and attention on getting and staying sober. Waypoint Recovery Center provides an excellent environment for going through that process as well as a top-notch team to provide ongoing and essential support. Residential treatment also provides more opportunities for family involvement in the treatment process, which also increases chances for long-term recovery.
Read What Our Clients Have to Say
I can't say enough good things about Waypoint. I attended the 30 day inpatient program in 2021. It's a serene setting that helped me to be calm and motivated me to do what I needed to do. I enjoyed working with all of the staff, the counselors, the nurses and the RA's. I also made some life long friends with those who are beginning their path to recovery as I am. I paid attention and put in the work. I participated in groups and left my ego at the front gate. What you put in, you get out. Above all else, I learned that recovery is a lifelong effort and I am grateful that I had the opportunity to begin my journey at Waypoint.
To all who accepted my hand when I reached out for help, I thank you for allowing me to come into your program. My life was in shambles and I was afraid to live and wanted to die. I lived in constant fear for the last few years. After working with my counselors at Waypoint, I realize how I just took everything for granted but they helped me to see how important my life is. They helped me to examine my life and to dig deep into my heart. They helped me to understand how I truly felt. I just couldn't do it myself. I needed help to pick up the pieces. I was totally depressed but all of you helped me and I am doing much better now. I am so grateful to all of you.
Dear Waypoint Staff, Saying thank you will never be enough words to say what I feel for you. I never knew I could have the life that I have now. Please don't ever lose the heart that you have for people. My family and I can't thank you enough.
Dear Waypoint Staff, please accept this note as my sincere appreciation for all the care, love and understanding you have given to my son since he has been in your care. He has conveyed to me how kind and helpful you have been to him in his tenure with your facility. He has had some very tough years with drugs and reached out to you seeking help on his own. As a mother, I can never adequately express just how much this has meant to know that he was safe, seeking help and in a very good place. May God bless all of you for the special work that you do.
Greetings, I hope you all are staying healthy. I wanted to thank you all and your facility for having such an impact on my son. He has not communicated with his "old friends" and is talking a lot about all that he has learned at Waypoint. He has completed the Intensive Outpatient Program and has received his certificate. He attends nightly meetings with some folks that he has met at Waypoint. His personality has changed and he constantly says that he has learned everything at Waypoint. Way to go guys for having such a huge impact on his life and for saving my boy!!! Thank you so much.
Waypoint Staff, Instead of looking backward into the dreariness of my past, I'm looking forward to a bright future because I've finally taken responsibility for my life! As of this writing, I am 500 days sober. Just taking one day at a time. Thanks for saving my life!
Thank you all for the love and care that I felt during my stay at Waypoint. I think about each of you often and in many ways wish that I didn't have to leave. I hope that I wasn't too much of a pain. I feel like a whole new person! As I have said many times now, I found the person I used to be and am very happy about that. I will keep you up on my program and hope to continue to hear from you, but not as a patient!!!! Much love…A Waypoint GraduateTo the Waypoint Staff — We just wanted you to know how very thankful we are that you went above and beyond to make sure that our daughter could get the help that she needed at Waypoint. No words can express our gratitude but from the bottom of our hearts. Thank You.
Dear Waypoint Staff, I have been home in Charleston for a few days now. I wanted to write to thank you all for the love and care that I felt during my stay at Waypoint. I think about each of you often and in many ways wish that I didn't have to leave. I hope that I wasn't too much of a pain. I feel like a whole new person! As I have said many times now, I found the person I used to be and am very happy about that. I will keep you up on my program and hope to continue to hear from you, but not as a patient!!!! Much love…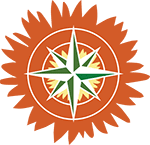 For more information about Waypoint Recovery Center's substance use disorder treatment services, please 
contact us
 anytime at 
(888) 978-5188
.