Patients admitted to Waypoint receive a formal individual therapy session once per week. There are typically other times where they may talk with their therapist throughout the week, but the formal individual therapy session with their assigned clinician occurs weekly. Therapy is individualized to the needs of the person; objectives of each treatment plan will reflect a shared journey. We believe in the value of meeting clients "where they are," taking into account their understanding and insights regarding the impact of substance use in their life. Then, we introduce the appropriate empirically-based intervention that can help the person gain insight and make effective change.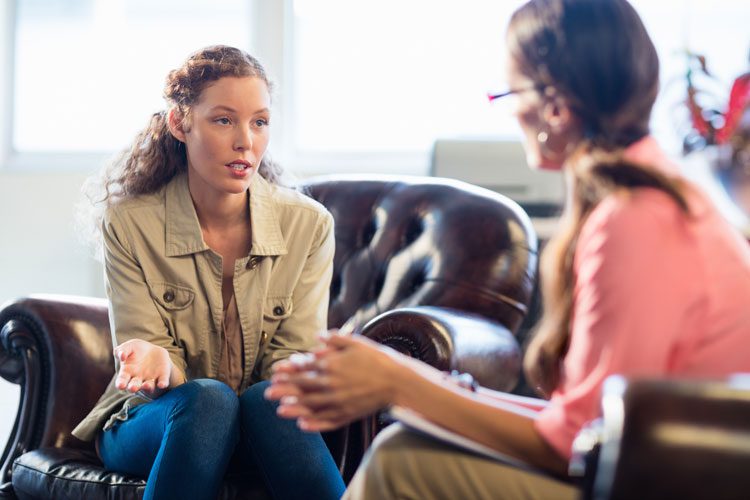 The word "individual" is actually the key to understanding our approach to providing one-on-one therapy. That is because we understand that therapy must be individualized for the person who is receiving care. Every individual has different needs, different strengths, and different levels of comfort with the therapeutic process. That means our approach to therapy begins with a simple principle: We meet those we serve where they are.
We cannot over-emphasize the importance of this approach. Therapy can only be effective if it takes into account the uniqueness of each individual and the details of their personal story. Ignoring the details and realities of a person's experience with drugs and alcohol (and other aspects of their life as well) is a good way to ensure that individual therapy will be ineffective. At Waypoint, therapy begins with a thoughtful conversation that introduces a spirit of collaboration and demonstrates the therapist's dedication to serving the whole person in ways that are personalized to meet their needs.
From there, the therapist will make a determination concerning which empirically-based intervention might be most effective in terms of helping the person in treatment to gain new insights and make lasting, helpful changes that can protect their sobriety. Options include cognitive behavioral therapy (often called CBT), expressive arts therapy, recreational therapy, brain-based counseling, and more.
Of course, a major purpose of therapy sessions in treatment is addressing the challenges directly related to substance use and maintaining sobriety.
Evidence-based, personalized individual therapy helps an individual build up the resilience needed to overcome the inevitable challenges that a person will face along their recovery journey. Learning strategies, identifying resources, and building on personal strengths in a therapeutic setting can set a person up for success in recovery.