South Carolina Medical Detox Program
Find Hope and Help
10-Day Detoxification Program | FOUNDATIONS FOR RECOVERY
Waypoint offers a 10-Day Detoxification Program called Foundations for Recovery. Based on the idea that detox is not considered treatment, this program is designed to provide patients who choose to come to Waypoint only for detox a basic "foundation" to begin their recovery journey. The program is designed to allow patients to develop a basic understanding of the disease of addiction, goals for treatment, introduction to the 12-Steps, and start working on the skills they will need in the next phase of treatment and after discharge.
Since most patients are not always feeling their best while detoxing, the program schedule is designed to be less intensive in terms of material covered. Program format will be through groups, reflection and time to identify their individual goals and what they want to accomplish once they actually begin treatment.
At the time of admission, each patient will be assigned a primary counselor who will begin working with them to complete assessments, provide one weekly individual counseling session, and updates to referral sources and families.
In addition to a primary counselor, Foundations for Recovery is facilitated by a "Recovery Coach" who also has clinical training and is familiar with the recovery process.
The average length of stay for detox is up to 10 days. Even though a patient may be finished with the detox medication protocols, they still experience withdrawals and cravings and usually benefit from gaining basic addictions disease education.
Detoxification only is primarily a way to safely stop the use of alcohol or drugs under medical supervision. Foundations for Recovery provides more than just a basic detox for individuals who are not willing to commit to longer term treatment through the Waypoint short-term program or full treatment options.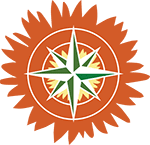 For more information about Waypoint Recovery Center's substance use disorder treatment services, please 
contact us
 anytime at 
(888) 978-5188
.