Waypoint Recovery Center offers clients individualized treatment programs that have been designed to help them overcome addiction and the many issues that surround substance abuse disorders.
If you are searching for a Lowcountry drug rehab center for yourself or someone you love, Waypoint can help. We are located in North Charleston, South Carolina, and are pleased to provide services for adults primarily diagnosed with substance use disorders. Additionally, we address individuals with co-occurring disorders, such as bipolar, depression, anxiety, PTSD, etc. Our dedicated staff, facilitated by licensed, masters-level professionals, have extensive experience in successfully treating clients just like you. Let us help you begin your journey to wellness.
At Waypoint's Lowcountry drug rehab center, we understand that while addiction affects almost all individuals in very similar ways, everyone's path is unique. This is why we believe in individualizing therapy in order to meet the needs of each of our clients. Waypoint's fundamental principles and practices are built on the foundation of the disease concept of addiction. It is our conclusion that addiction should be both viewed as, and treated as, a chronic disease, rather than an acute episode. Our fundamental principles and practices are built on the disease concept of addiction. At Waypoint Recovery Center, we provide treatment to clients as they move toward a new way of life, with long-term recovery as the goal.
Our treatment services begin with an initial assessment that examines key areas to determine a proper recommendation for clinical care. After this step has been completed, we offer individual therapy, family services, group therapy, residential treatment, intensive outpatient program (IOP), continuing care/recovery management, and alumni services. Each of our services has been developed with the individual client in mind. Our intent is to instill hope and arm you or your loved one with tools and self-confidence needed to overcome the disease of addiction. There is no cure for addiction, but it is possible to live a healthy, happy, and productive life, free from the grips of this disease.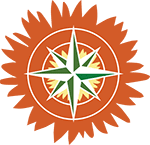 For more information about our Lowcountry drug rehab center, please call and speak with someone today at
(888) 978-5188
. Where there is hope, there is help. Call now.