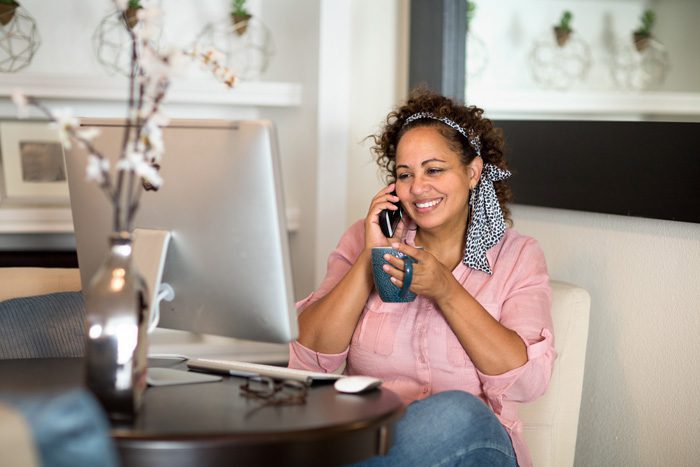 Supporting Your Loved One in Recovery During a Pandemic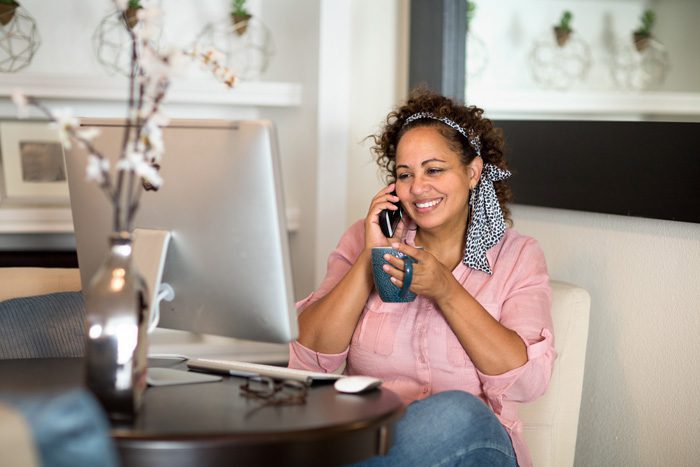 People in recovery are still learning how to manage their stress and anxiety without substance abuse. This is challenging under normal circumstances but particularly difficult during a global pandemic. Refer to this list of tips to help you find ways to support your loved one in recovery as we all continue to navigate the evolving coronavirus public health crisis.
Keep in Touch
If you live in the same home as your loved one, keep in mind that proximity is not the same as actual communication. Try to eat your meals together and plan activities that will give you a chance to talk without distraction.
If your loved one does not live with you, make a point to call or text regularly. Plan virtual game nights, movie nights, or book club discussions so you have something you can do together. If possible, deliver a care package with snacks, soap, sanitizer, and simple activities such as word search books or adult coloring books.
Making regular contact with your loved one helps alleviate their feelings of isolation and boredom—both of which are significant relapse triggers. Keeping in touch also gives you a chance to monitor your loved one's behavior for any warning signs that would indicate they are using again.
Listen Without Judging
"We're all in this together" isn't an entirely accurate way of viewing the quarantine experience. Someone in addiction recovery has different obstacles to face than someone who has no mental health issues, just as someone who has been laid off has a different experience than someone who is sick or has a family member with COVID-19.
When your loved one in recovery is telling you how they feel, listen without judgment. Statements like "it's not that bad" or "you need to stay positive" only serve to trivialize their concerns. People in recovery are often dealing with feelings of intense guilt and shame that can be hard to handle under normal circumstances, so showing your loved one compassion and empathy is the best approach during this challenging time.
If you are at a loss for words, our post 8 Things to Say to Someone in Recovery offers some suggestions.
Model Healthy Habits
Leading a wellness-focused lifestyle is more important than ever during a pandemic. Set a good example by sharing with your loved one some of the ways you're taking care of your own health during quarantine.
Have you been trying new recipes? Did you find a new website with at-home workouts to take the place of your gym membership? Have you been painting or drawing to alleviate some of your anxiety? While you don't want to suggest that there is a one-size-fits-all answer to COVID-19 stress, talking about what makes you feel better can give your loved one some ideas for their own life.
If you live with your loved one, set a good example by creating a home environment that supports the recovery process. Do not store alcohol or medication with the potential for abuse in easily accessible places. Make healthy foods readily available, so quarantine snacks are not adding unnecessary calories with no nutritional value. Clear away unnecessary clutter, so everyone has enough space for work, exercise, and relaxation. When the weather permits, open the windows for mood-boosting sunlight and fresh air.
Help Them Connect to Relevant Community Resources
Those in addiction recovery who have been diagnosed with the coronavirus, have family members who are ill, or have suffered a loss of income due to mandatory business closures may feel overwhelmed by the challenges they are facing. Arranging for grocery delivery, helping your loved one apply for unemployment benefits, or finding community nonprofits that can offer financial assistance gives them one less thing to worry about during a tremendously stressful time.
The South Carolina Department of Commerce has assembled a collection of COVID-19 resources for people who have been personally affected by the pandemic. The South Carolina Area Health Education Consortium has also compiled resources you may find useful.
Encourage Participation in Online Addiction Recovery Support Groups and Telehealth Resources
Although 12-Step groups aren't currently able to meet in person, they do offer virtual meetings for members. This can be a vital source of support for your loved one as they deal with pandemic-related stress.
Telehealth resources are also available to provide ongoing counseling and mental support. Your loved one can either see their existing care provider or seek help from an office that specializes in telemedicine. In most cases, the cost of these appointments will be covered by existing health insurance.
At Waypoint Recovery Center, we offer graduates of our South Carolina drug and alcohol addiction recovery program a number of continuing care options—including connections to 12-Step groups and telemedicine services. No matter what type of support you need, we're here to help.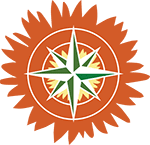 For more information about Waypoint Recovery Center, substance use disorder treatment center located in South Carolina, please
contact
us anytime at
(888) 978-5188
.