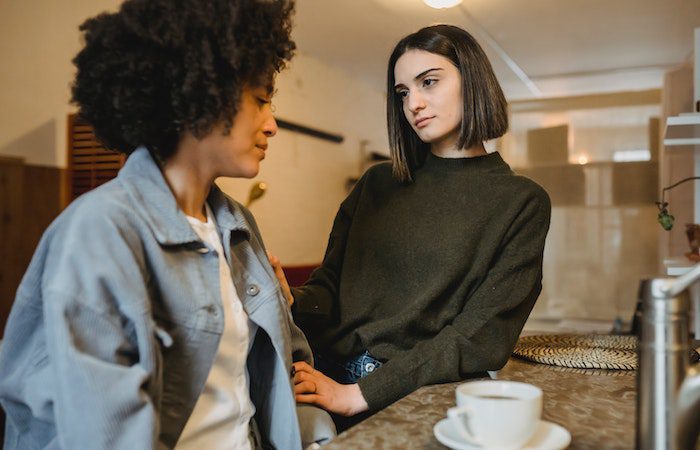 Making Amends: A Crucial Part of the 12 Steps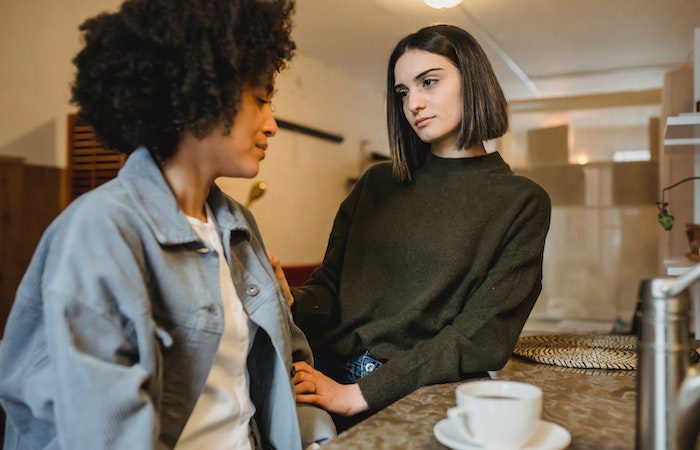 If you're participating in Alcoholics Anonymous (AA) or a similar 12-Step program, you've probably heard that making amends is an important part of your recovery journey. However, you may be wondering exactly what this involves.
In the simplest terms, "amends" are defined as "compensation for loss or injury." This means that you're being asked to compensate the people you've hurt as a result of your addiction.
What the 12-Steps Say About Making Amends
In 12-Step groups such as AA, making amends is covered in Step 8 and Step 9.
8. Made a list of all persons we had harmed and became willing to make amends to them all.
9. Made direct amends to such people wherever possible, except when to do so would injure them or others.
Step 8 is a challenging list to write because this process requires you to hold yourself accountable for your mistakes. You can't blame your addiction-related behaviors on stress, a quick temper, or mere impulsiveness. You must acknowledge that you chose to act in a way that caused harm to others.
Step 9 aims to provide you with personal peace of mind, as well as healing in your relationships. The idea of making amends can trigger anxiety and fear of rejection, but you can move through this process at your own pace. Your sponsor can also serve as a source of emotional support during this time.
There Is More Than One Way to Make Amends
Every situation is different, which is why it's important to think about how to best make amends for your past actions. Some options you may consider include:
Making amends by replacing items that you stole or damaged
Making amends by paying back the money you borrowed or stole
Making amends by offering a genuine apology with no excuses and working to improve your relationship with the person you hurt
When you make amends, you want to be as specific as possible in explaining the reason for your actions. Don't simply say, "I'm sorry for everything I've done to you." This can be seen as an attempt to minimize the effect your actions had or to imply that the other person doesn't have a right to be upset. You want to specifically state what you've done to cause harm, then express your commitment to lasting change. Listen to what the other person has to say, validate their feelings, and ask what you can do to help rebuild trust in your relationship.
You May Encounter Challenges
Despite the emphasis 12-Step groups place on making direct amends, it's important to understand that this is not always a realistic option. Sometimes, a person will simply not be willing to accept your apology or efforts to compensate them for the harm you've caused. They may be dealing with their own mental health issues or the effects of past trauma and not be ready to move forward. Even though this may be painful, you need to accept that you cannot control how others respond to this part of your recovery journey.
In other circumstances, making amends might actually cause further harm. For example, if you hurt someone in a drunk driving accident, reaching out to contact them directly could result in even more stress and anxiety for them. In this case, it would be better to donate to a charity that helps victims of drunk drivers and continue to share your story with others as a way to discourage people from getting behind the wheel after they've had too much to drink. Other examples of when a direct attempt to make amends may not be appropriate include:
You were guilty of emotional, physical, or sexual abuse.
The person is afraid of you.
You want to confess to something the person is currently not aware of, such as infidelity during a romantic relationship.
The person has specifically said that they do not wish to have further contact with you.
Making indirect amends means acknowledging your faults and resolving to live well in the future. This can include steps such as seeking residential treatment for your addiction, continuing to seek therapy to address issues such as depression or anxiety that may have contributed to your substance abuse, and becoming a sponsor once you're well established in your recovery.
We're Here to Help
No matter where you are in your recovery journey, Waypoint Recovery Center in North Charleston, SC, is committed to providing you with the resources you need to be successful. We offer a full continuum of care for men and women with substance use disorders, including detox and residential addiction treatment as well as an intensive outpatient program (IOP) and continuing care services that reduce the risk of relapse as a person transitions back to independent living. Contact us today to learn more.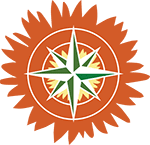 Are you considering a SC rehab center? For more information about our treatment programs at Waypoint Recovery Center, please
contact
us anytime at
(888) 978-5188
.