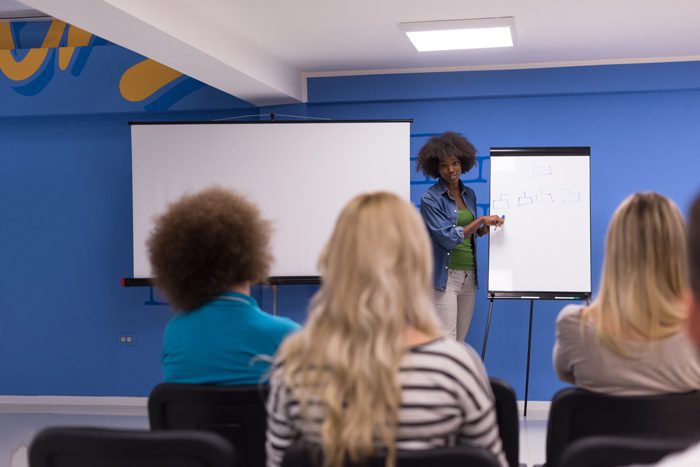 How Long Is the Typical Outpatient Treatment Program?
Addiction is defined as a chronic disease, which means it requires long-term care.
Adequate treatment is dependent upon meeting the specific needs of the individual. There exists no one-size-fits-all treatment program and just because a person relapses doesn't mean that treatment failed, it just exemplifies the chronic nature of addiction and a need to readjust the style of care.
As far as time goes, the duration of treatment is not fixed, according to the National Institute on Drug Abuse. The best programs will monitor the effectiveness of treatment on a case by case basis and adjust accordingly in order to achieve optimal results. In general, outpatient treatment can be three months to a year. It all depends on the person receiving care.
The Difference Between Outpatient and Inpatient Treatment
Inpatient programs are residential, intensive programs designed to treat serious addiction. Outpatient treatment is a part-time commitment that allows a person to continue about their daily lives (work, school, etc.) while still receiving ongoing care.
Like anything, both inpatient and outpatient care offer their own advantages. Inpatient care offers 24-hour supervision, defers distraction, and has a higher success rate. Outpatient care is less expensive, less disruptive to daily life, and allows individuals to stay home.
Certain substance recovery facilities require individuals to commit to an aftercare program that commonly includes intensive outpatient treatment, 12-Step participation and sponsorship support, and general maintenance of clean and healthy living space. An aftercare plan works as a transitional guide to ease those fresh out of recovery back into the real world.
Intensive Outpatient Program (IOP)
IOP falls between inpatient and outpatient care. While it still operates as a nonresidential program, IOP requires a larger time commitment per week.
The US National Library of Medicine defines IOPs as "direct services for people with substance use disorders or co-occurring mental and substance use disorders who do not require medical detoxification or 24-hour supervision."
In general, IOP services offer a minimum of nine hours of service per week in three, three-hour sessions. Depending on individual needs, some programs provide more sessions per week or longer sessions in order to provide adequate care. Programs, in general, become less intensive over time unless otherwise needed.
12-Step Participation
The most well-known 12-Step programs are Alcoholics Anonymous and Narcotics Anonymous. 12-Step groups are founded on the principle of working the steps as a methodology for sobriety, employing acts of surrendering power to a greater entity and admitting powerlessness over a abused substance. The 12-Steps consider drug and alcohol addiction as a spiritual deprivation, which can be remedied through the act of building a deeper connect with a higher power.
As part of outpatient treatment, becoming an active member of a 12-Step group lends you the benefits of being part of a supportive community. According to a 2008 study, individuals who regularly attended 12-Step meetings after residential treatment were more likely to be abstinent a year later.
Sponsorship Support
A sponsor in a 12-Step group is a person who has worked the program and been abstinent from drug or alcohol use for an extended time period. Their role in sponsoring a person new to recovery is to act as a sort of coach and mentor in order to help the individual navigate the murky waters of new sobriety.
Maintain a Clean, Healthy Living Space
An additional benefit to IOP is that your personal home life becomes intertwined with recovery. Because of this, it's important to carry over the lessons learned to the home space. By creating and maintain a clean, healthy living space, it will act as a reinforcer of simultaneously maintaining a clean, healthy internal space—a body free from intoxication.
Is Intensive Outpatient Treatment Right for You?
The Substance Abuse and Mental Health Service Administration (SAMHSA) released a report encouraging every individual, after leaving inpatient treatment, to participate in an outpatient treatment program.
It is not recommended for people who are severely addicted to substances or alcohol to enter straight into an intensive outpatient treatment. Oftentimes, coming off a severe addiction is a high-risk situation that needs professional care. That's not to say that successful sobriety cannot be obtained from IOP, but rather that there is a decreased success rate for those entering straight into IOP after having only just stopped using days prior.
The best way to know what type of treatment is best for you is to talk to a professional. Also, remember that it's okay to readjust as necessary. If a program doesn't feel right, try best to openly communicate that with a therapist or trusted individual.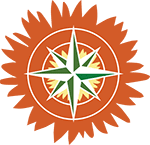 For more information about our treatment options at Waypoint Recovery Center, outpatient alcohol rehab Columbia, please
contact
us anytime at
(888) 978-5188
.