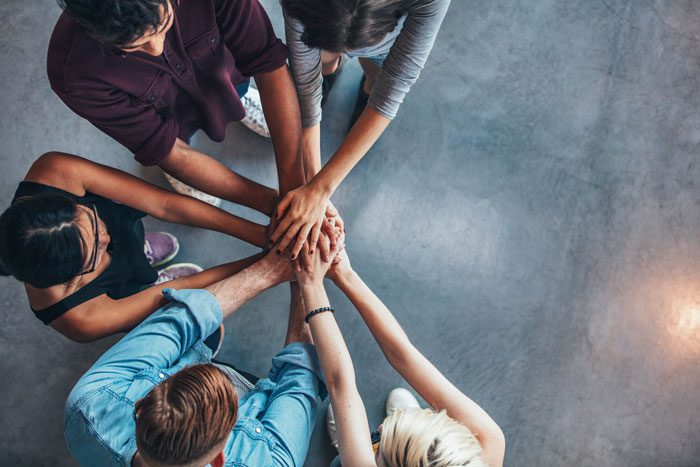 6 Alternatives to 12-Step Groups: Finding the Support You Need to Stay Sober
For many people, Alcoholics Anonymous and its associated 12-Step groups have been instrumental in promoting lasting sobriety.
However, since no two individuals with substance use disorders are exactly alike, it's unrealistic to expect that the 12-Step approach will work for everyone.
If you've tried AA or a similar 12-Step model without success, consider including one of these alternative sources of group support into your continuing care plan.
SMART Recovery
SMART Recovery focuses on helping participants use self-help techniques to stop destructive habits and develop a more positive lifestyle. Their program is based on a cognitive-behavioral psychotherapy called REBT (Rational Emotive Behavior Therapy). The basic premise is that your thinking creates your feelings and leads you to act.
SMART Recovery welcomes people suffering from substance abuse, as well as individuals diagnosed with eating disorders, gambling addiction, and sex addiction. Members believe that change is possible if people stop dwelling on past mistakes and focus on changing their present and future.
The SMART Recovery website features information about the program, as well as a meeting locator and links to convenient online meeting options.
Celebrate Recovery
Although AA is commonly viewed as a religious organization, the program does not promote any specific belief system. If your Christian faith is an important part of your life and you're seeking a recovery option that recognizes this, Celebrate Recovery might be the right choice.
Celebrate Recovery is a Christ-centered program for people struggling with hurts or hang ups of any kind. This includes substance abuse as well as process addictions, anger issues, past trauma, or codependency. They use a modified version of the 12-Steps associated with AA, including Bible verses for each step.
Search the Celebrate Recovery website for a church near you that offers this program. Celebrate Recovery does not offer online meetings, but you do not have to be a member of the sponsoring church to attend its programs.
Secular Organizations for Sobriety
Founded in the mid-1980s by James Christopher, Secular Organizations for Sobriety (SOS) is for people who specifically feel uncomfortable with the religious aspect of AA and its associated 12-Step groups. They welcome members struggling with drinking, drug, or compulsive eating addictions.
SOS focuses heavily on personal responsibility and self-reliance. Instead of the 12-Steps, there are only "suggested guidelines" for sobriety. At the centerpiece is the idea that maintaining your sobriety must be your top priority.
Visit the SOS website for details about the program and to locate a meeting near you or to join one of the organization's many online groups.
LifeRing Secular Recovery
LifeRing Secular Recovery (LSR) began in 2001 as an offshoot of SOS, after a coalition of members disagreed about how the organization should be structured. LSR bases its approach on three fundamental principles: sobriety, secularity, and self-help. Members use a workbook called Recovery by Choice as a tool for building each participant's unique Personal Recovery Program.
LSR meetings focus on trying to reinforce individual motivation and efforts to remain abstinent. Questions, comments, and feedback are encouraged, but members should avoid confrontation and remain positive. Talking about religion and/or politics is not permitted.
The LifeRing website provides additional information about the program, as well as a meeting locator tool. However, since the organization is one of the smallest 12-Step alternatives, interested participants are encouraged to start their own groups using the tools provided online.
Refuge Recovery
Refuge Recovery is a nonprofit organization using Buddhist principles and practices to create a strong foundation for a path to freedom from addiction. Buddhist teacher Noah Levine, the author of the book Refuge Recovery, is recognized as the group's founder.
Instead of the 12-Steps, Refuge Recovery recognizes four truths: addiction is suffering, the cause of addiction is repetitive craving, recovery is possible, and the path to recovery is available. They believe that the power of the Dharma has the potential to relieve suffering of all kinds, including the suffering of addiction.
The Refuge Recovery website offers additional information about the program, as well as a meeting locator with information about in-person, women-only, and online options. Links to online meditations and podcasts are also available.
Women for Sobriety
Women for Sobriety was founded in the mid-1970s by Jean Kirkpatrick. After struggling with a severe alcohol problem, Kirkpatrick applied her doctorate in sociology to creating a unique support system for women who used substance abuse to cope with emotional issues. If you don't feel comfortable with the mixed-gender nature of AA and other 12-Step groups, Women for Sobriety might be a good alternative to try.
Women for Sobriety aims to promote female empowerment, helping to boost the self-esteem of participants and teaching ways to substitute negative self-talk with positive, affirming statements. Emotional and spiritual growth, physical wellness, personal responsibility, and problem solving are also heavily emphasized.
Visit the Women for Sobriety website to learn more about the program or to search for a meeting near you. Online support is also available if you can't find a group in your community.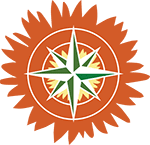 For more information about treatment programs at Waypoint Recovery Center, SC drug and alcohol treatment facilities, please
contact
us anytime at
(888) 978-5188
.